At Maiyan, we understand the importance of efficient and seamless virtual communication in today's business world. Our modern video conferencing facilities are designed to provide you with a professional environment, exceptional audiovisual equipment, and a dedicated team to support your virtual meetings, conferences, and collaborations.
NASERIAN CONFERENCE CENTER
The Naserian Conference center is a modern conferencing facility spanning an impressive 510 square meters. This meticulously designed venue is the epitome of elegance, versatility, and sophistication.
It's flexibility and customization feature three halls: Abulaa (Growth), Enkishia (Excellence) and Eseriani (Harmony), which provide a versatile environment that can accommodate a wide range of conference configurations perfect for your business events. Complete with natural lighting and overlooking the pristine Lake Zebo, these venues adapt to your dynamic events like business conferences, banquet dinners or cocktail soirees.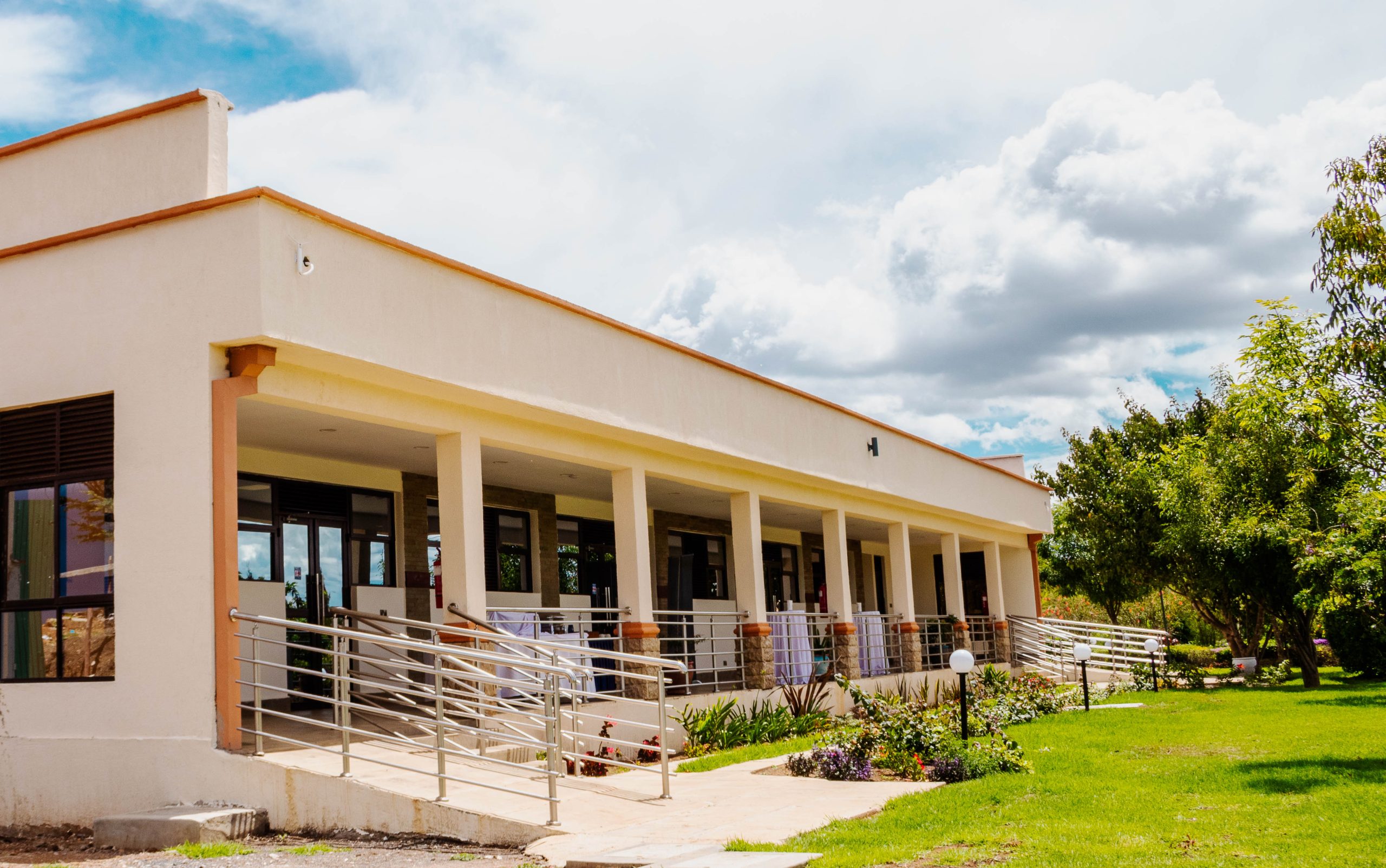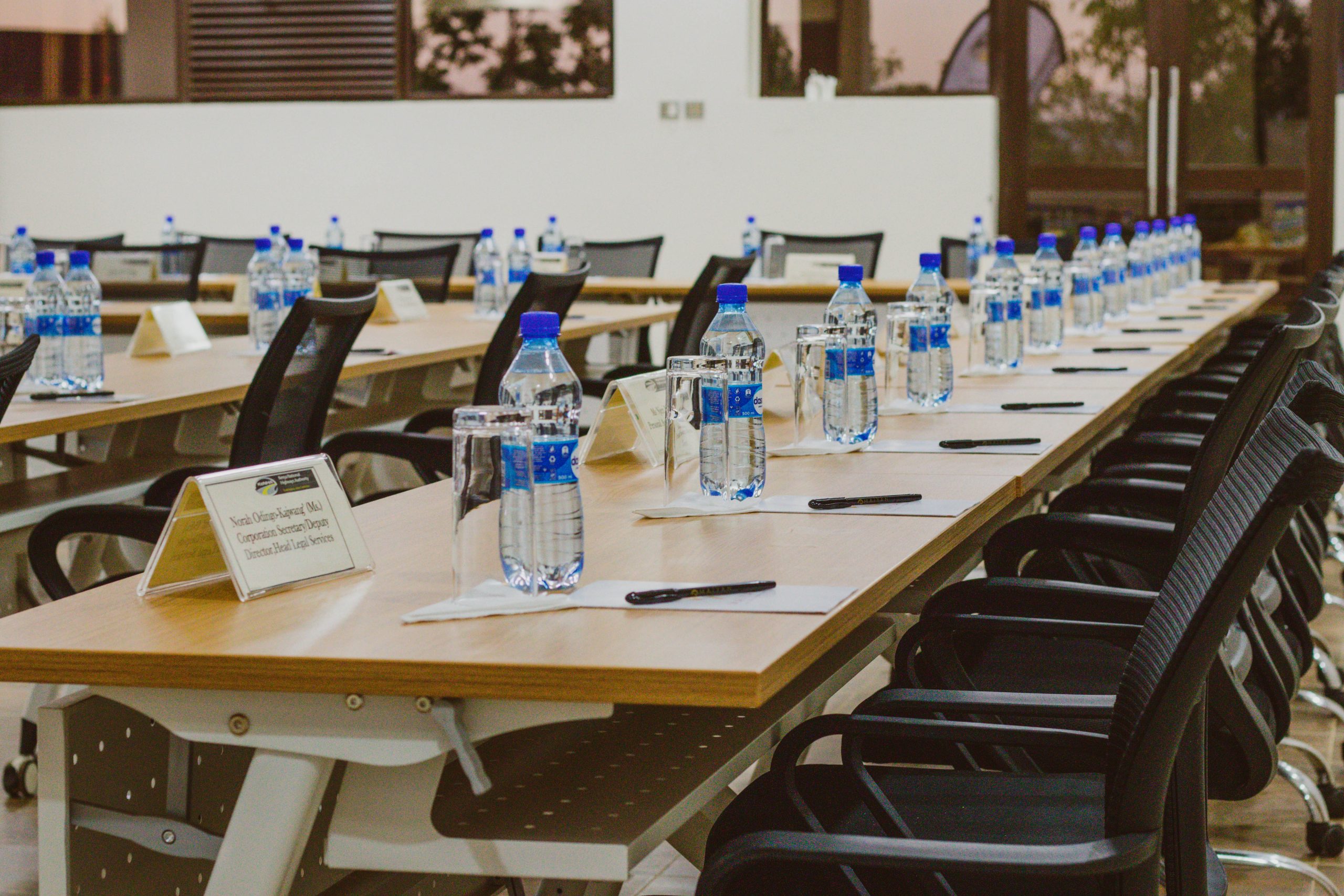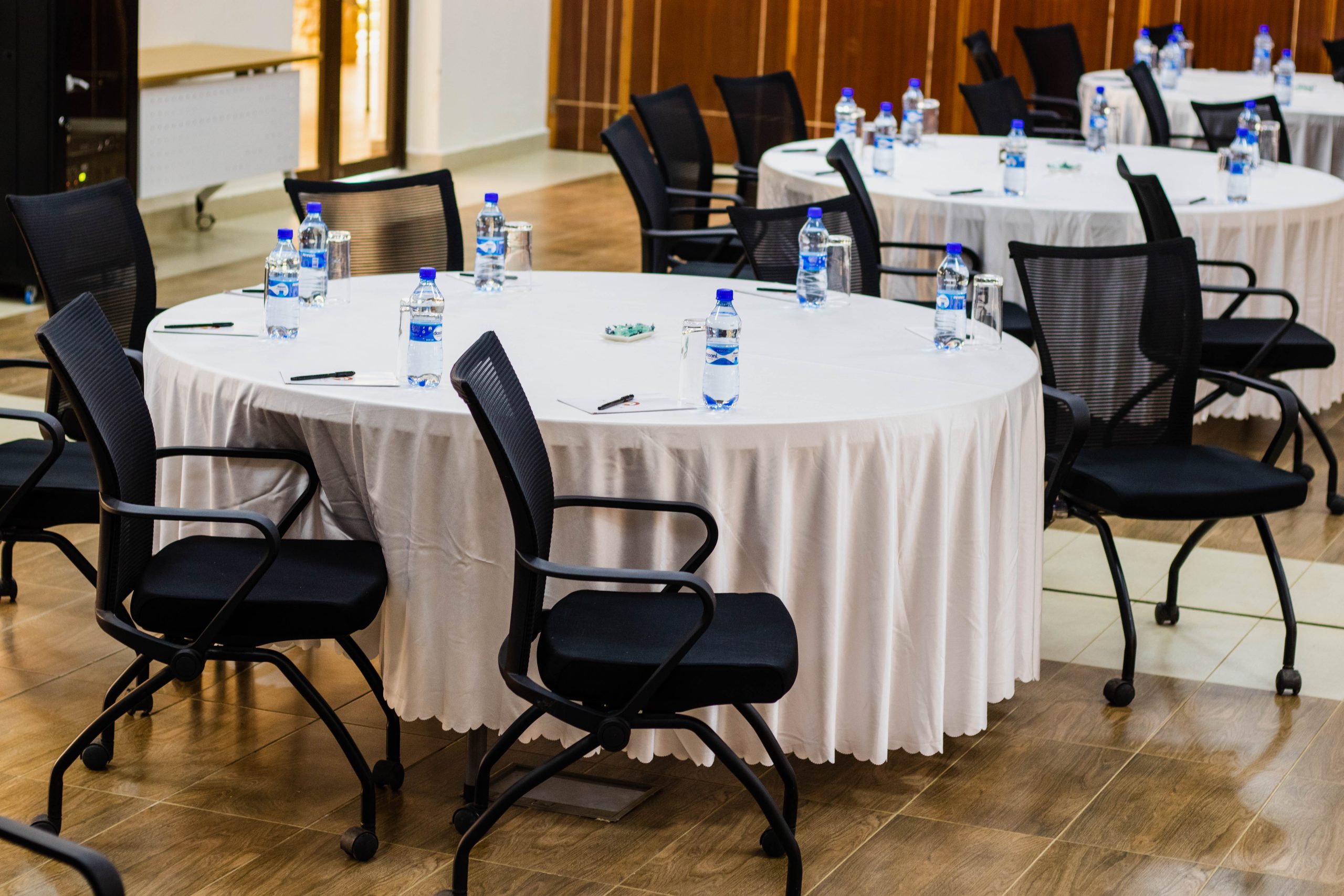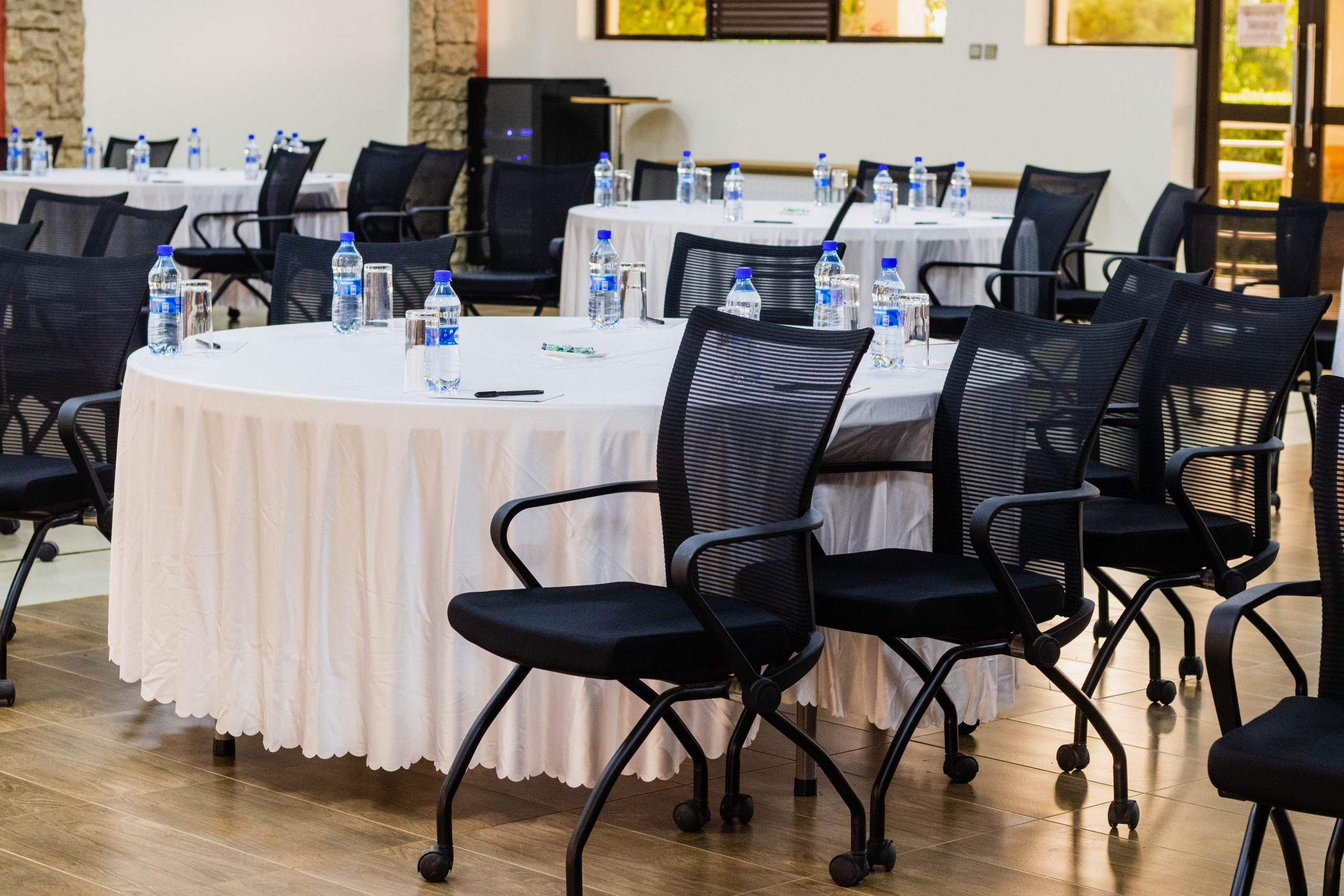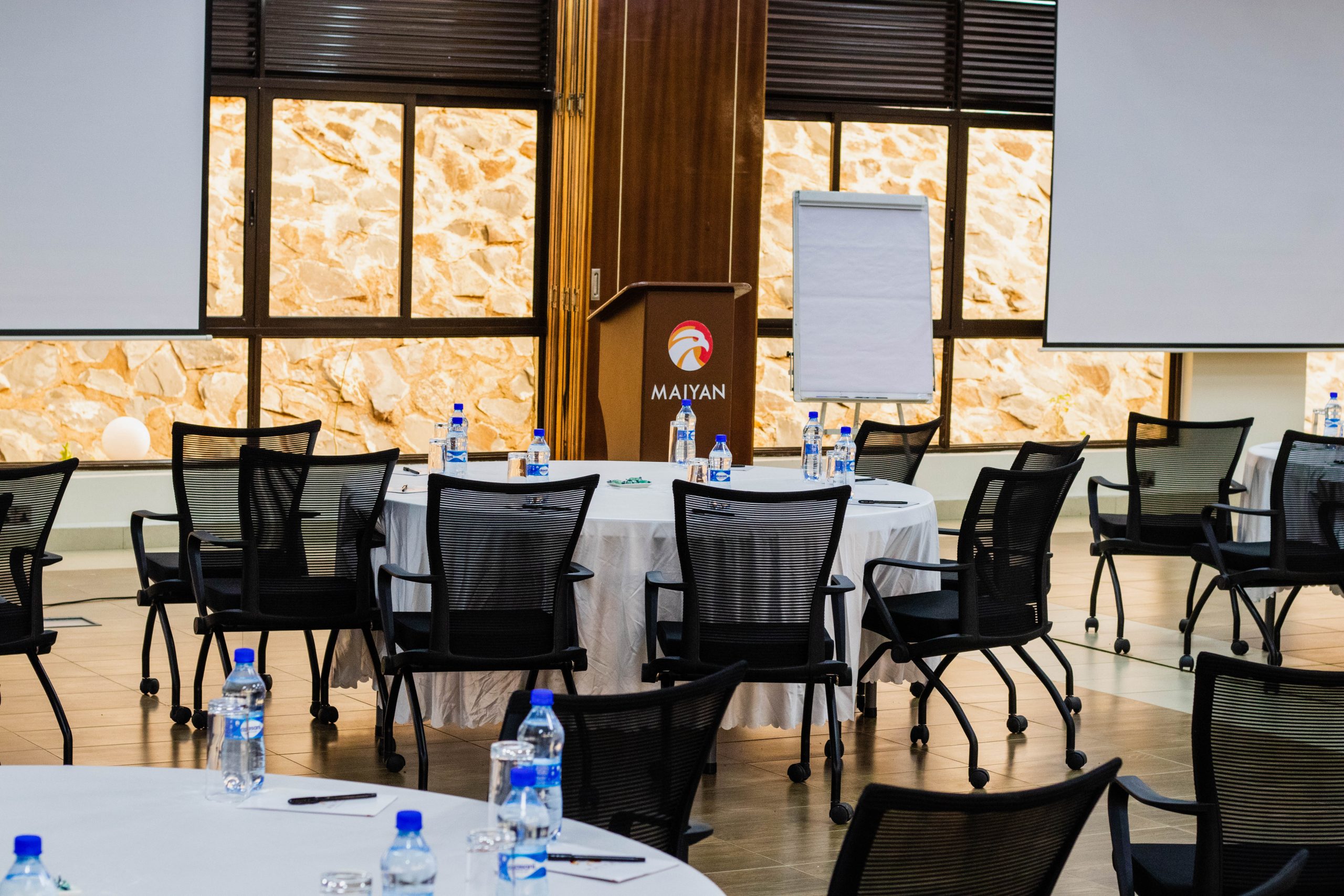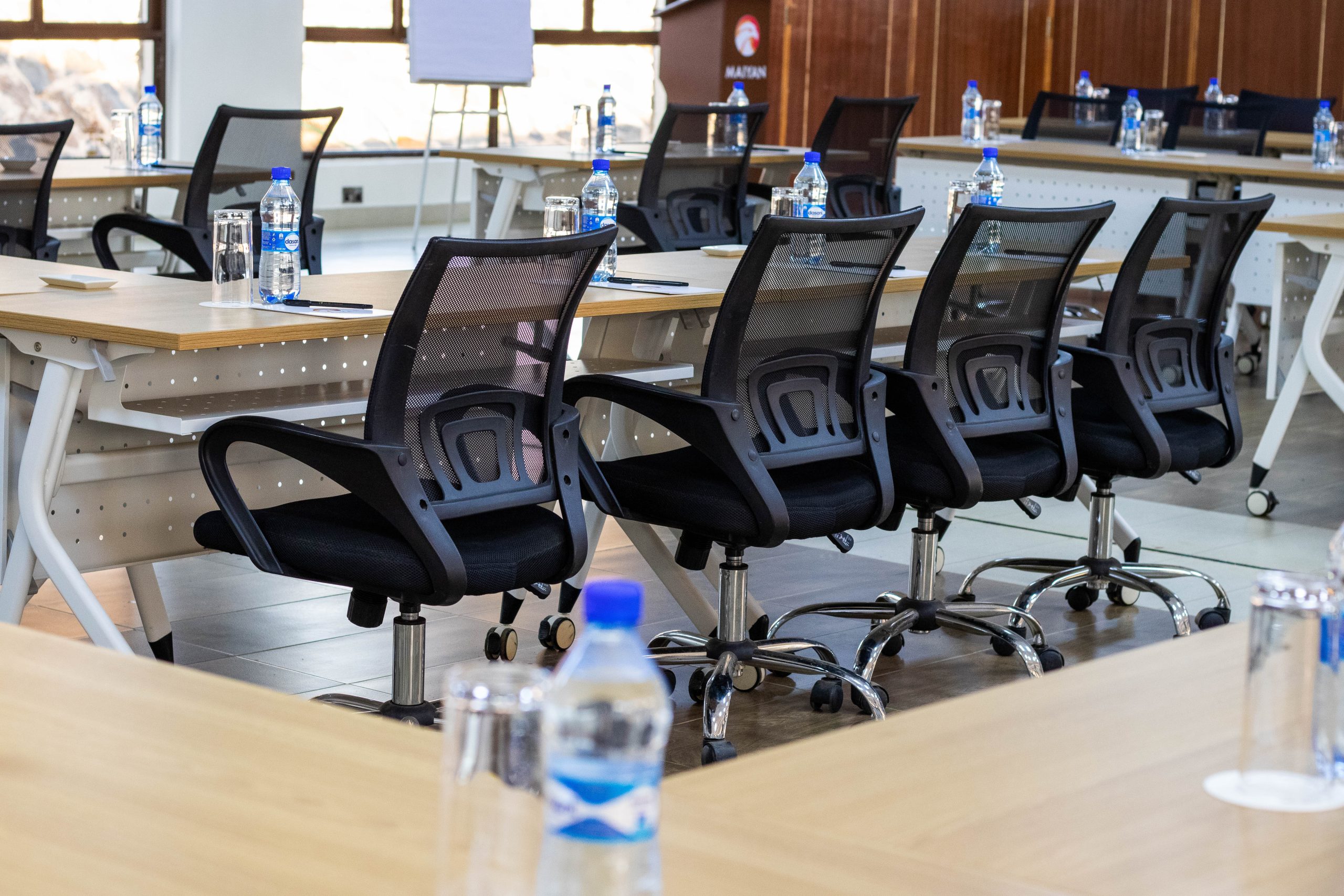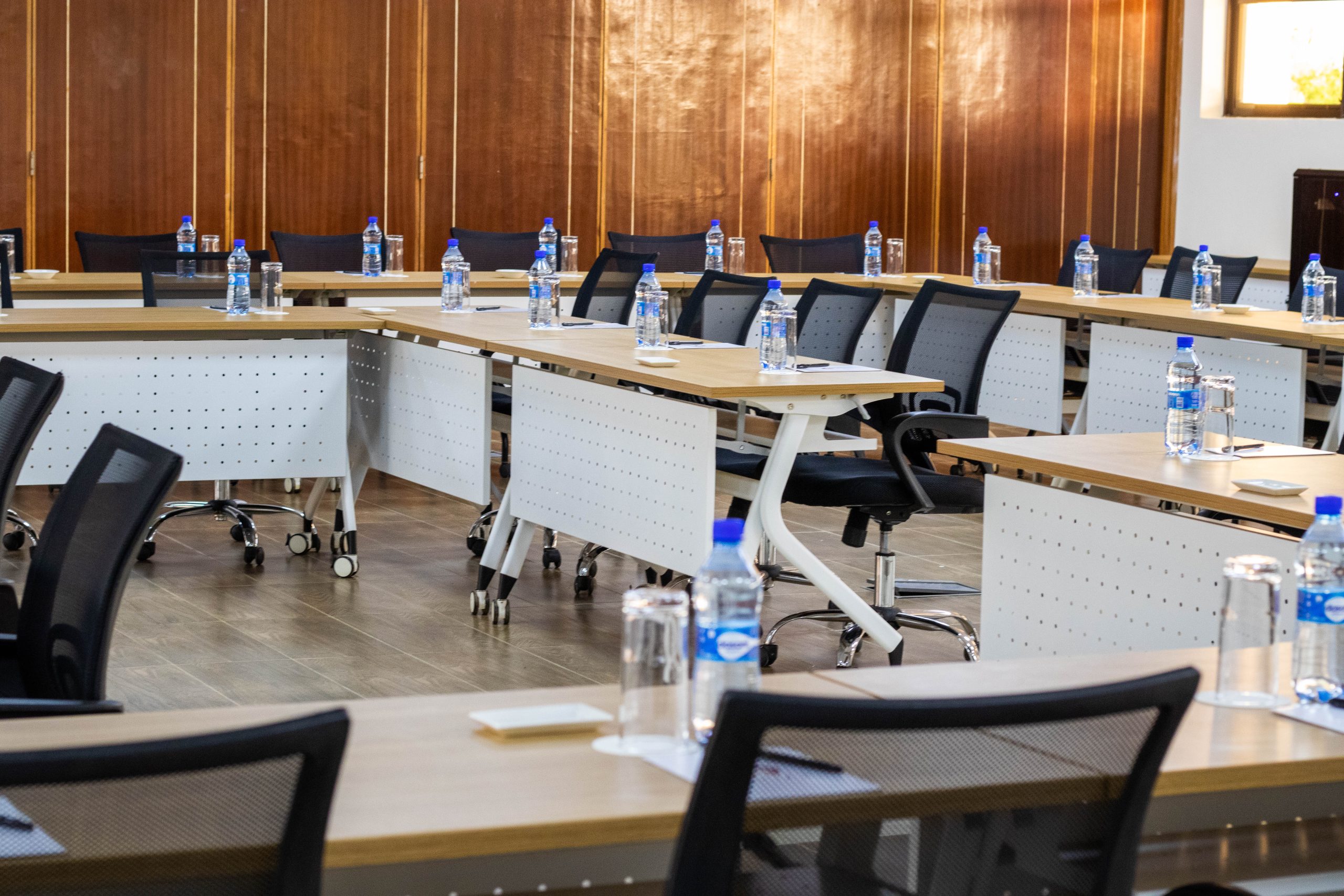 | Venue | Theatre | Classroom | U-Shape | Banquet |
| --- | --- | --- | --- | --- |
| Naserian Grand Ballroom | 210 | 144 | 0 | 144 |
| Abulaa | 70 | 48 | 30 | 70 |
| Enkishia | 70 | 48 | 30 | 48 |
| Eseriani | 70 | 48 | 30 | 48 |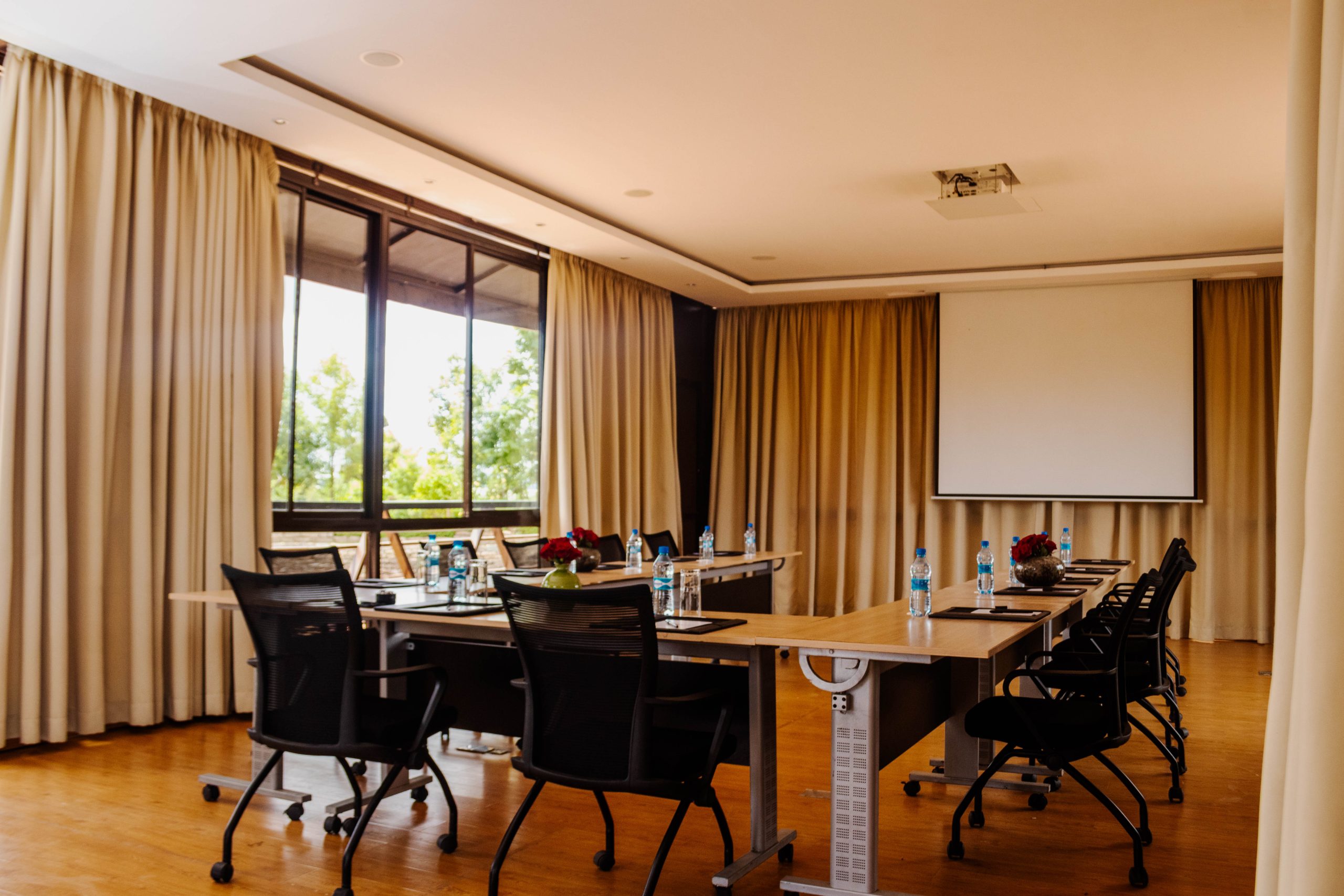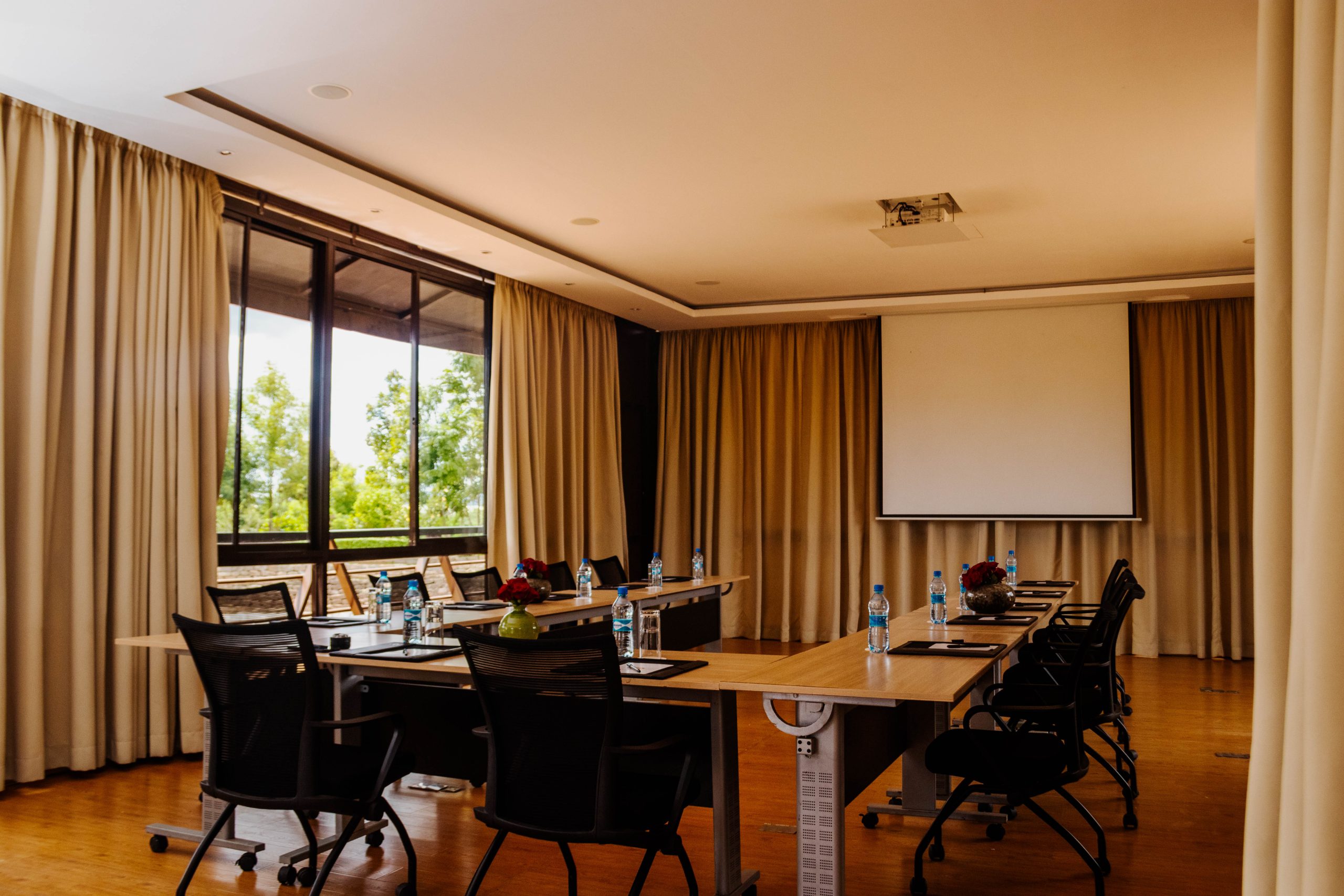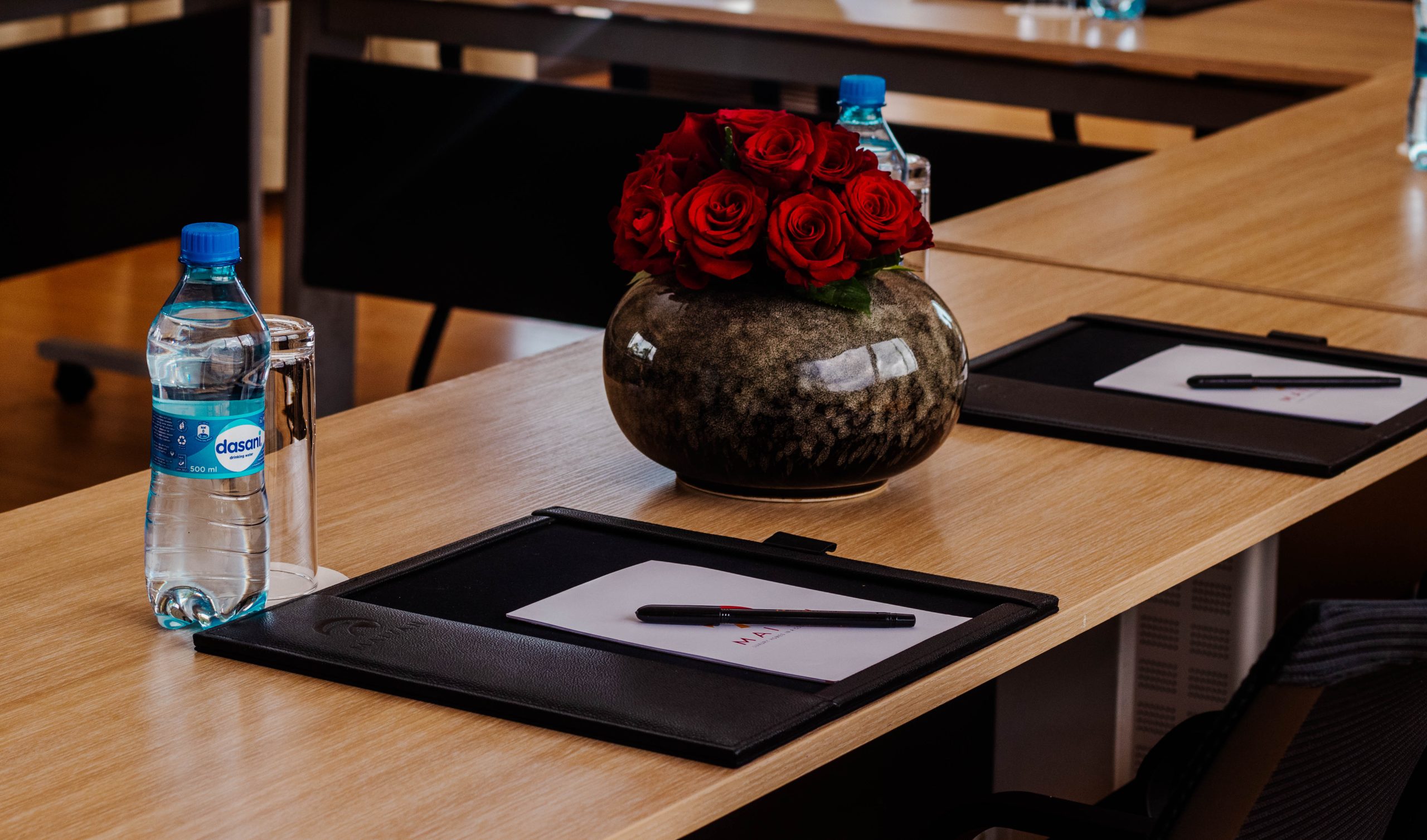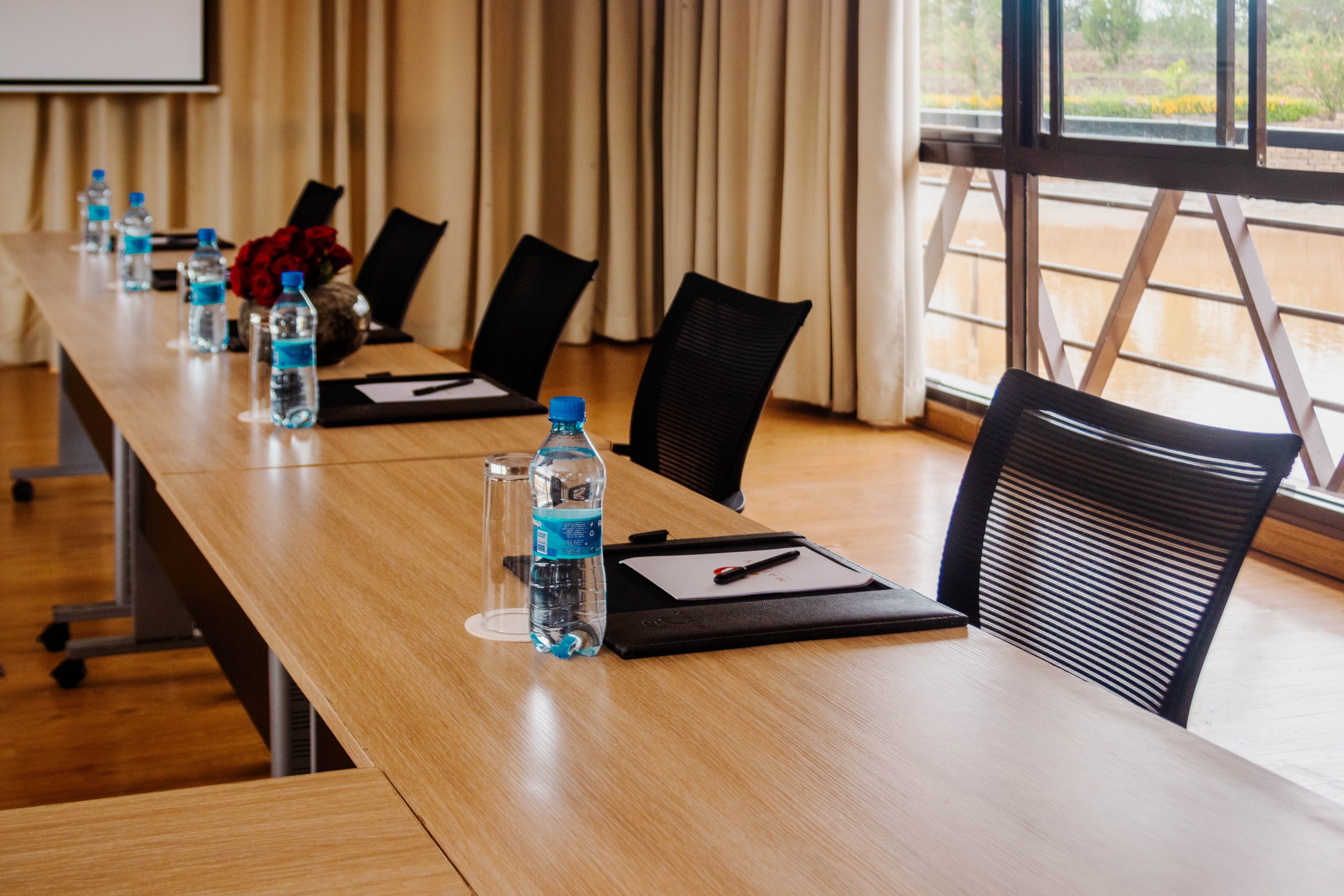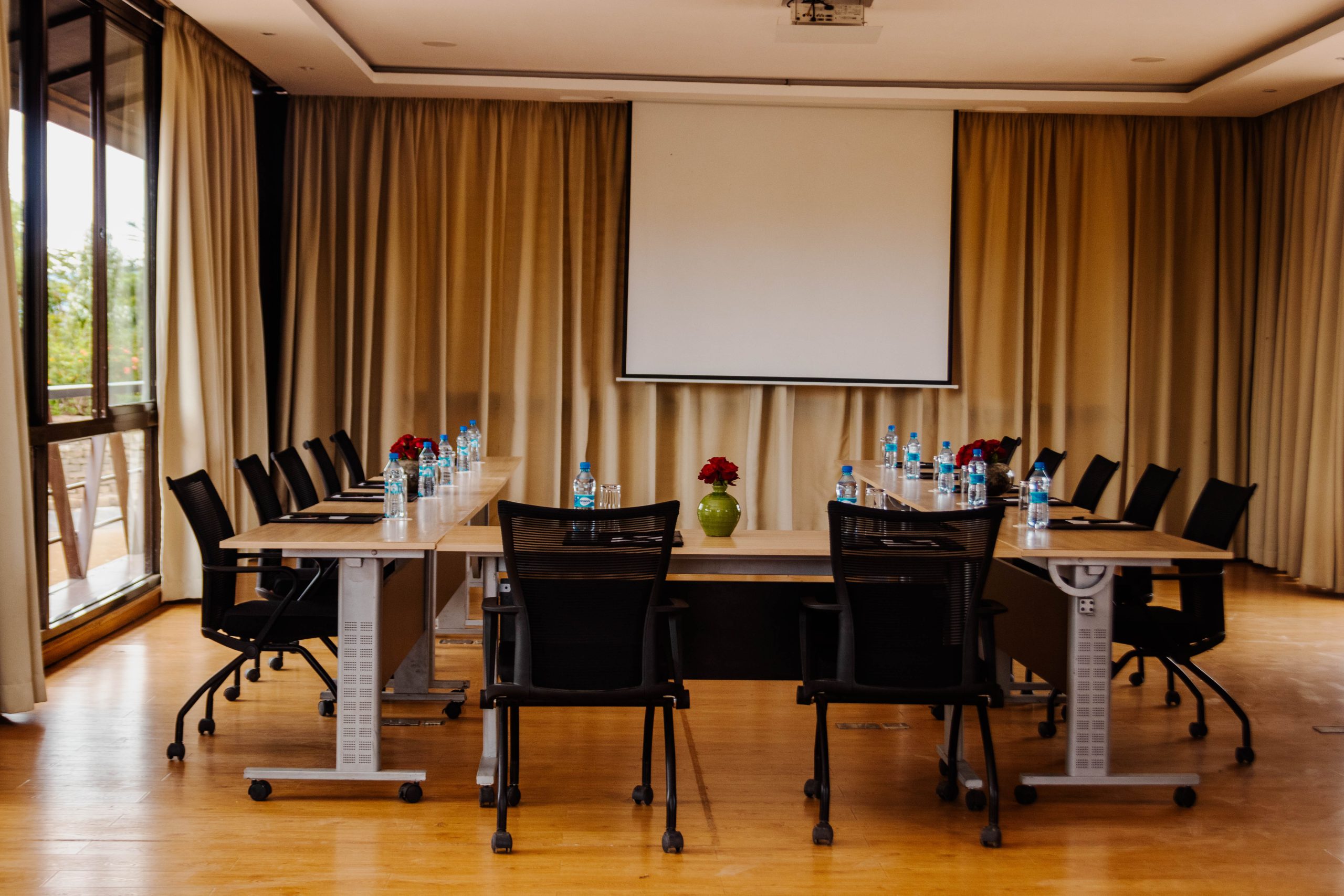 Situated on a tranquil lake, Lake Zebo conference hall is where luxury and natural beauty converge to create an unparalleled setting for private and executive meetings. This unique conference venue offers breathtaking views of the majestic Mount Kenya and Lolldaiga Hills, providing a backdrop that inspires creativity and fosters a sense of serenity.
Impeccably designed to cater to the needs of exclusive gatherings, Lake Zebo conference offers an intimate and secluded environment where privacy and elegance intertwine. Whether you are hosting high-level executive meetings or inking your next contract, this idyllic retreat promises a truly memorable experience, where ideas flourish and connections deepen in the lap of serene nature.
We can help you with any questions or information.
At Maiyan, we believe special events deserve special attention. From enchanting wedding destinations that exude romance and elegance to lavish gala dinners that redefine sophistication, we have the expertise and attention to detail to bring your vision to life. Whether its milestone anniversaries celebrated amidst opulent surroundings, vibrant birthday parties filled with joy and excitement, fundraisers that unite communities for a noble cause, or cocktail parties where every sip is an invitation to indulge in luxury, our versatile spaces provide the perfect backdrop for any occasion. 
With our commitment to excellence, we seamlessly blend functionality and aesthetics to cater to investor briefs that demand a professional atmosphere, while our spacious fairs and exhibition areas create an immersive environment that showcases innovation and creativity. No matter the event, our dedicated team ensures impeccable service, meticulous planning, and a touch of magic that transforms every gathering into an extraordinary affair.