Designed as a village with 2 clusters consisting of 54 rooms. A Duplex pool villa hosts two villas; one on ground floor and the other on first floor. Each villa has three all en-suite bedrooms and access to the shared rooftop pool and lounge through the entrance foyer. The villas enjoy excellent views of the Loldaiga Hills, Mt. Kenya and the Aberdare Ranges.
View All
Deluxe Rooms
Master king Room
Villas
View All
The ideal accommodation for any traveler looking to explore, unwind and reconnect with self.
A tranquil sanctuary in the heart of Nanyuki offering luxury.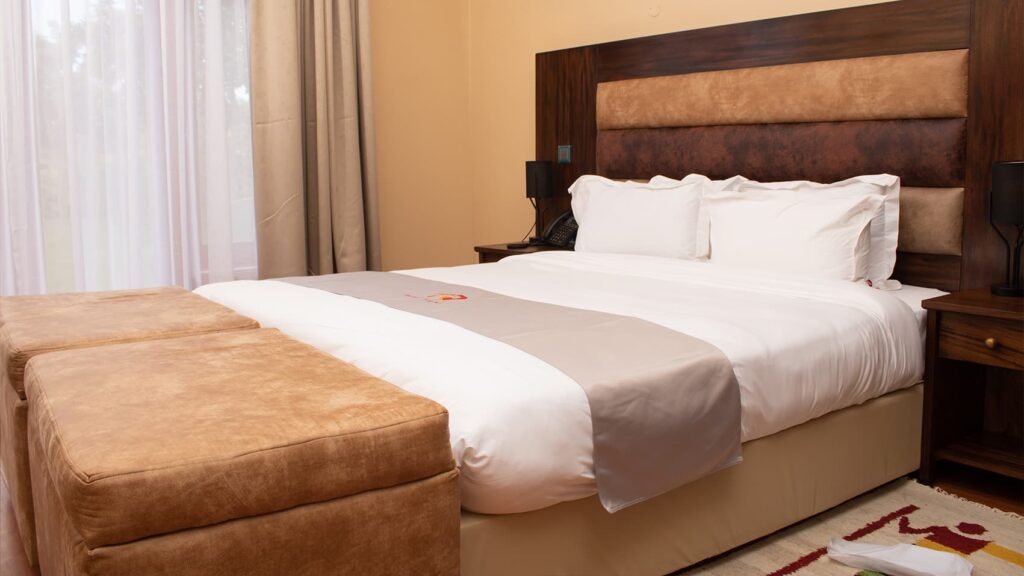 Book our 3 bedroom luxury villa for a maximum of 6 people for you and your family this festive season.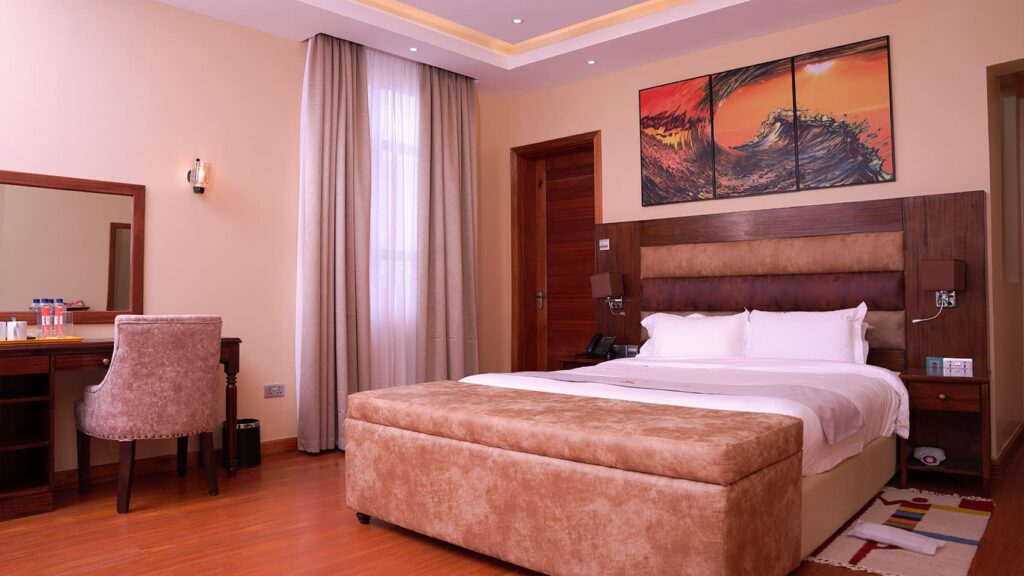 Take a well-deserved break in the beautifully appointed master king deluxe room, with a view to live for!
Classical luxury villas that combine elegance and serenity to give you an indulgence of a home away from home experience.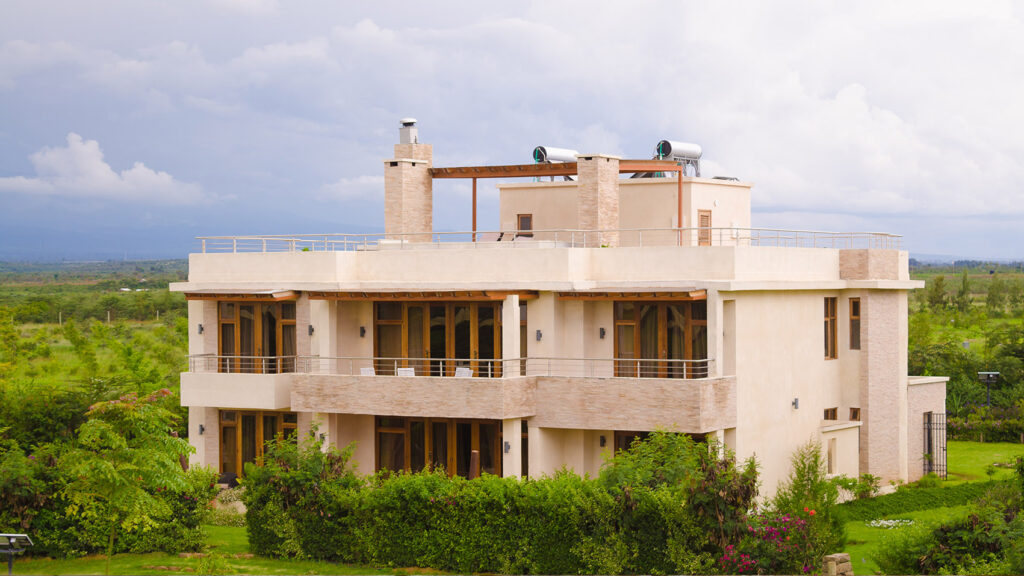 Book your 2 Bedroom Villa with a minimum of 4 guests and enjoy a home away from home experience.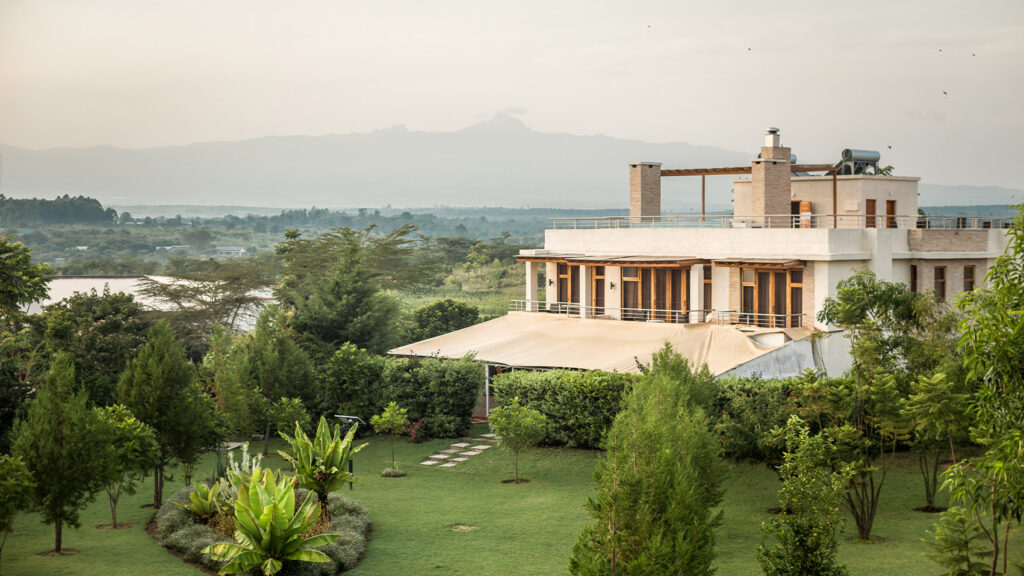 Book the master villa and get to enjoy all the luxury and comfort you have come to expect from Maiyan.
Deluxe Rooms
Master king Room
Villas